Community Events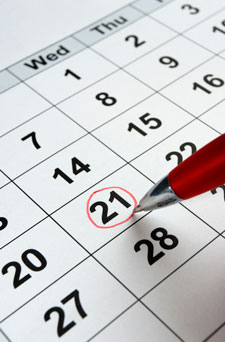 Check Here Often for Upcoming Events
Workshops are held once per month at Family Tree Chiropractic and we welcome you to attend. A variety of topics are covered, such as posture, stretching, ear infection and colic.
Events are also held outside the office such as Lunch and Learn and Dinner with the Doc. We're available to give talks at your workplace on ergonomics and other health topics.
Pathways meetings take place in our office about every six weeks, where we discuss the latest issue of Pathways magazine. Natural health practitioners from our community often speak at these meetings.
We'd love to meet you and answer your questions. Give Family Tree Chiropractic a call today!
The Perfect Storm: Exploring The Path to Chronic Childhood Illness, Autism, ADHD, and More!
Join Dr. Jen Aliment, D.C. as she helps you discover how the brain-body connection via the nervous system is vitally important in each and every one of the cases mentioned above. The information shared will provide you with direction of how to get your child's nervous system balanced and healthy again, and therefore enhance and improve your child's function and development, no matter the disorder or illness.
Dr. Jen will review extensively what she calls the "3Ts/5Ds" concept of neuro-developmental disorders, where specific stressors create a neurological "storm". . .and how that is often a sure-fire recipe for autism spectrum disorders, ADHD, and other illnesses.
Take action, and discover the latest scientific research on our children's health challenges. Register below with the link provided.
Healthy Kids. Healthy Families. Join us, and share this opportunity with your friends.
You MUST register on eventbrite (<— Click here) as space is limited! The cost is $6.12 per ticket. Call the office at (251) 943-0569 or email info@familytreefoley.com for additional information. All proceeds from ticket sales are donated for pediatric research.
Pathways Natural Parenting Group
At Family Tree Chiropractic in Foley, AL
Our Pathways Connect group is a mix between a natural parenting book club, discussion group, and support group, along with a great way to meet other local parents with similar interests and goals for their families. As a member, you will receive the latest issue of the "Pathways to Family Wellness" magazine to read its thought provoking articles and discuss the natural parenting topics that interest you. Dr. Jen will help kick off the group with some topic starters from the magazine.
For More Information Check out:
http://www.meetup.com/Pathways-Connect-Foley
http://pathwaystofamilywellness.org/item/pathways-connect-parents.html
---
Family Tree Chiropractic | (251) 943-0569